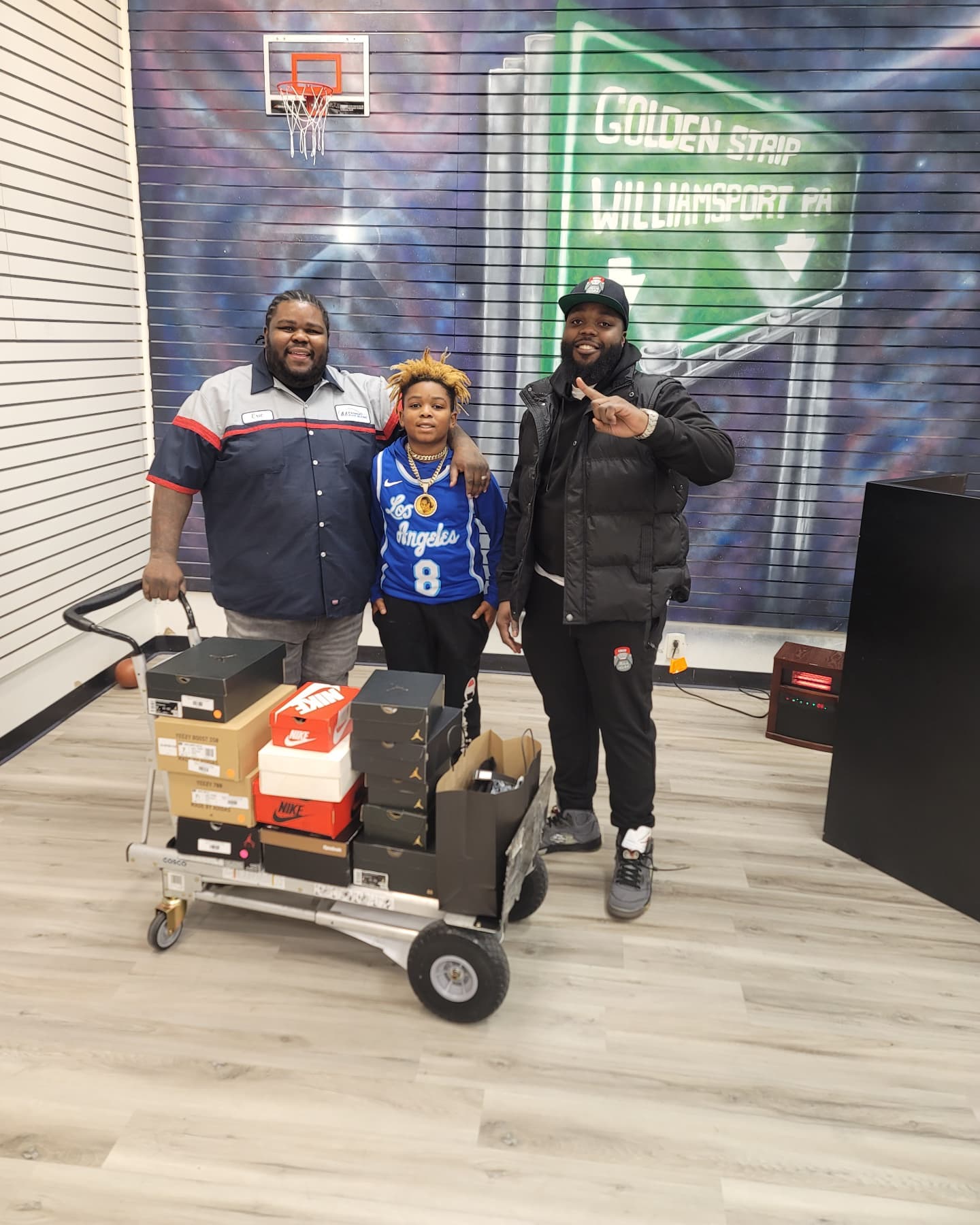 Koba Skylark
The Plug 100% Got Whatever You Need
Aaron Brannon
Sneakers are what the Urban folks are looking for in ta suburban area..
Christina Guyer-Torres
You guys I highly highly recommend Mitch Kicks in the  Susquehanna valley mall! For buying and selling luxury sneakers! If you are a sneaker head head and love Yeezy's Jordans and exclusive sneakers that are very hard to find check this place out his prices are on point and if you're looking to sell your sneakers meaning luxury sneakers exclusive Jordan's, Yeezy's Lebron's this would be the place to go in the resale world his consignment prices for luxury sneakers are unbeatable! I took my shoes there on Thursday and I already received my money for them Today! I'm serious check him out!
Amanda Lee
Pleasant atmosphere, great prices and awesome owners! Made my Fiancé one happy man yesterday with his purchase of his yeezy's! 
David J DeBois
This store is seriously legit. I copped the Starfish 4's yesterday and will be heading back soon for another pair of 4's or 6's. I like seeing sneakers up close and 75% of my collection I had to buy online and wait 1-4 weeks before they were delivered since I didn't know this place was here. There's probably styles and colorways I'll still purchase online, but not as many with this store being so close to my house.
For all reviews, check us out on Facebook.